Welcome to Station Park Dental,
Your SPANISH Speaking Dentist in Farmington, Utah
Dr. Allen and Dr. Elizabeth Wilcox maintain the highest levels of accreditation and pursue ongoing education to stay abreast of the latest trends in the medical field. Read on to learn more about our staff's experience and training.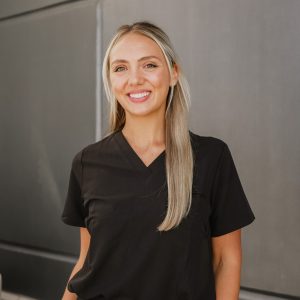 Dr. Wilcox
Raised in Maryland just outside of Washington DC, Dr. Elizabeth Wilcox has always been drawn to the world of dentistry. Her academic journey began at the University of Maryland College Park for her undergraduate studies, where she laid the foundation for her future achievements. She continued her education at the University of Maryland Baltimore, where she earned her DDS degree.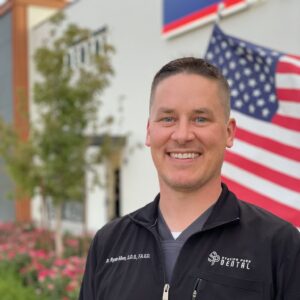 Dr. Allen
Dr. Allen spent the majority of his childhood in Northern Utah, where he received the bulk of his education. Following high school, Dr. Allen served a 2-year service mission for his church in Brazil. After graduating from Weber State University with his bachelor's degree, Dr. Allen and his wife moved to New York City to attend NYU College of Dentistry.
Dr. Allen is fluent in Portuguese.
We want you to be confident that your smile achieves your goals for comfort, function and appearance. We're here to make that happen. We are open on Weeknights and on Saturday to make it convenient for you to schedule an appointment.
We also understand that choosing a dentist is an important decision. After all, your smile is your greatest asset and says a lot about your overall health. From the moment you walk in the door, you'll be welcomed by a caring staff in a relaxed, stress-free environment where the whole family can feel at ease. Station Park Dental offers a full range of dental treatments at our office to help you achieve your perfect smile, such as general dentistry, dental implants, dental crowns, preventive care, emergency dental care, wisdom teeth removal, or cosmetic dentistry. We utilize the latest in dental technology and techniques in order to offer you the best preventive care and treatment available in Davis County.
To learn more about our comprehensive treatment offerings, talented dentists and office procedures, take a few moments to look over the informative pages on our website. For additional information, you can always contact our office by calling or stopping in.
Relax with confidence at Station Park Dental. We're your neighbors and we're here to help you maximize the health of your smile.
BEFORE & AFTER
Our Incredible
Results
Take part in the design of your smile.
Leave our clinic with a beautiful smile that is uniquely you!