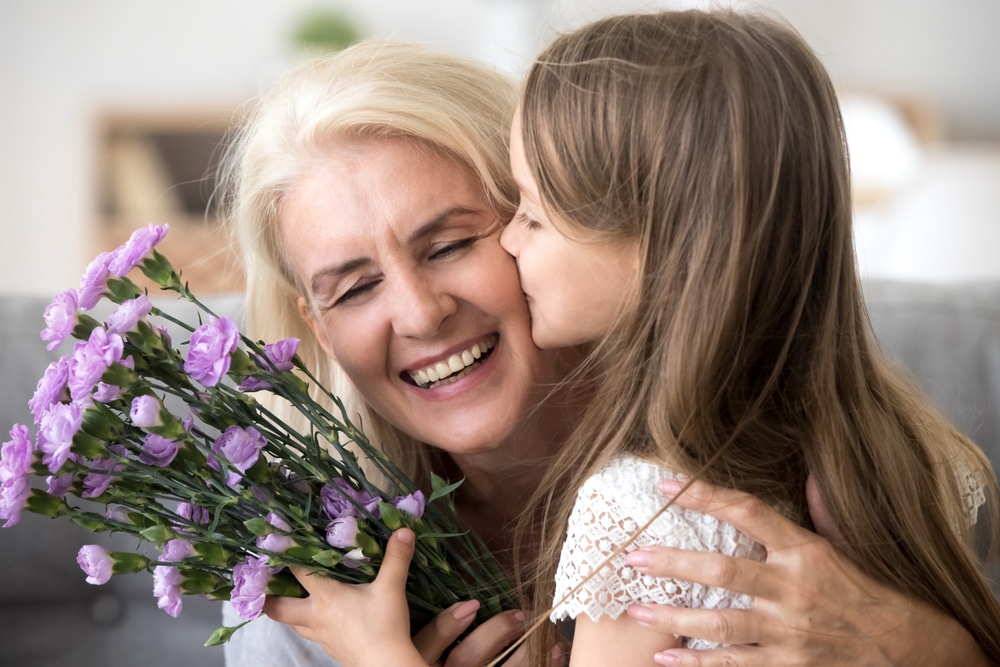 Looking for a Farmington dentistry for children? We understand that children's dental health is essential. That's why we offer a comprehensive range of children's dentistry services with our expert dentists, Dr. Elizabeth Wilcox and Dr. Ryan Allen. Our team provides high-quality dental care to children of all ages in a friendly, welcoming environment. Experience the transforming power of children's dentistry in Farmington, Utah, with our state-of-the-art technology and personalized approach. 
What is Children's Dentistry?
Children's dentistry, also known as pediatric dentistry, is a specialized branch of dentistry that focuses on children's dental health from infancy to their teenage years. It involves the prevention, diagnosis, and treatment of dental problems that are unique to children. Pediatric dentists undergo specialized training and education to provide comprehensive dental care to children, including those with special needs.
Benefits of Children's Dentistry:
Children's dentistry is an integral part of the medical field. Due to their developing nature, keeping a close eye on our younger audience is essential. Safeguard your children's dentistry with all the benefits and advantages we offer: 
Happy Visits:

Our unique touch helps children feel comfortable during dental appointments, creating a positive experience. Reinforce good dental habits with good impressions of dentistry. 

Dental Education:

Children's dentists provide dental care and teach children about good oral hygiene habits and how to take care of their teeth.

Specialized Care:

We provide specialized care that meets children, teens, and infants' unique needs. Our individualized process safeguards your child's dental health for years. 

Prevention:

Regular check-ups and cleanings by a children's dentist can help detect and prevent dental problems before they become serious.

Fun Environment:

Children's dental offices are designed with a fun and colorful atmosphere, making dental visits enjoyable and less intimidating for kids.

Specialized Treatments:

Children's dentists offer specialized treatments such as fluoride, sealants, and space maintainers to protect and preserve children's teeth.

Personalized Care:

We understand that every child's dental needs are unique and provide customized care to meet those needs.

Building a Positive Relationship:

Regular visits to a children's dentist can help establish a positive relationship between children and dental care, promoting a lifetime of good oral health habits.
Common Children's Dentistry Services:
Offering a comprehensive range of dental services catered to children is vital. This way, we can meet unexpected challenges and offer flexibility regarding each situation. A few of our specialized treatments include: 
Dental exams and cleanings.

Fluoride treatments and sealants.

Fillings and crowns for decayed or damaged teeth.

Orthodontic consultations and treatments.

Emergency dental care for accidents or injuries.
Why Choose Station Park Dental? 
At Station Park Dental, we understand that finding the right children's dentist can be a daunting task. However, we strive to make every visit to our office a positive experience for the entire family. Our state-of-the-art facility has the latest technology, ensuring your child receives the best possible care. We prioritize communication with parents and strive to create a welcoming and comfortable environment for all families. Choose Station Park Dental for your child's dental needs, and experience the difference that a caring, personalized, and practical approach can have.
Frequently Asked Questions:
Have a question that needs answering? Feel free to call us anytime; our friendly staff will happily help every step of the way. 
When should my child first visit the dentist?

The American Academy of Pediatric Dentistry recommends that a child's first dental visit occur by their first birthday or tooth.

How often should my child visit the dentist?

Children should visit the dentist every six months for regular check-ups and cleanings.

Are dental x-rays safe for children?

Yes, dental x-rays are safe for children. We use the latest technology to minimize radiation exposure.
Farmington Dentistry for Children
At Station Park Dental, we understand the importance of your child's dental health. Our experienced pediatric dentists, Dr. Wilcox and Dr. Allen provide high-quality children's dentistry services in a friendly and welcoming environment. We are committed to providing personalized care to meet the unique needs of each child. 
Schedule an appointment today for your child's dental needs.